1. Hybrid Battery Testing and Conditioning

2. Replace brand new one

3. Battery Replacement with Used Battery
---
Why and When does a HEV battery need to be serviced?
1. Poor Gas Mileage: If you're noticing your HEV's gas mileage isn't as effective as it once was, there is a very good chance your battery needs to be looked at.
2. Lack of Power: If you're struggling to find the power to get over hills and accelerate as you once did using your HEV, then you likely have a battery issue.
3. Recharge & Condition Your Existing Battery to 90% -95% like new! Save Thousands versus buying a new or second hand battery.
What is the Best Option for Servicing YOUR HEV Battery?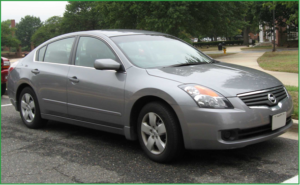 If you're still unsure what's best for you and your vehicle, let us help. We'll provide an honest recommendation based on your individual circumstances. Our goal is to make sure that your HEV is able to return to its original performance at the lowest price possible.
We trust our battery conditioning service to deliver the best performance at the best cost, but we know there are times when a battery is too damaged to benefit from it. If full battery replacement is what's needed, we have the solution.