At Hybrid Revolt, we prioritize customer awareness and believe in providing valuable information to our clients. Explore our tips for extending the lifespan of your hybrid battery and making informed decisions. With our guidance, you can enhance your understanding of proper cooling, temperature management, and maintenance practices, ensuring a reliable and long-lasting hybrid battery experience.
Enhancing Customer Awareness:
Proper Cooling: Ensure your hybrid battery receives adequate cooling to prevent overheating and maintain peak performance.
Temperature Range: Hybrid batteries have specific temperature limits for optimal operation. Exceeding the maximum temperature can result in the vehicle disabling the electric mode.
Efficient Cooling System: Hybrid Revolt's advanced cooling system design maintains the battery temperature within the ideal range for a prolonged lifespan.
Rapid Deterioration: Consistently pushing the battery to its maximum temperature accelerates deterioration, reducing its overall lifespan.
Costly Consequences: Overheating your hybrid battery can lead to premature failure, necessitating expensive repairs or replacements.
Tips for Prolonging Hybrid Battery Lifespan and Enhancing Cooling Efficiency:
Discover effective tips from Hybrid Revolt to ensure a long lifespan and optimize the cooling performance of your hybrid battery. Learn how regular cleaning of the cooling fan, maintaining a dust-free environment, and incorporating a reconditioning process every two years can significantly increase the durability of your hybrid battery.
Regular Cooling Fan Cleaning: Clean the hybrid battery cooling fan at least every two months to remove dust and debris that can hinder proper airflow.
Thorough Fan Cleaning: Remove the fan from the vehicle for more comprehensive cleaning, ensuring the fan blades are free from any build-up.
Dust-Free Environment: Keep your vehicle as dust-free as possible by regularly cleaning surfaces, including the front net of the cooling system.
Clean Floor Carpets: Regularly wash or clean the floor carpets to minimize dust accumulation and improve the overall cleanliness of your vehicle's interior.
Longevity Boost: Following these maintenance practices can significantly increase the lifespan of your hybrid battery, saving you from premature replacements.
Reconditioning Process: Consider opting for a reconditioning process at least every two years. This specialized procedure can greatly enhance your battery's lifespan.
Implement these valuable tips from Hybrid Revolt to ensure your hybrid battery remains in optimal condition, delivering reliable performance for years to come.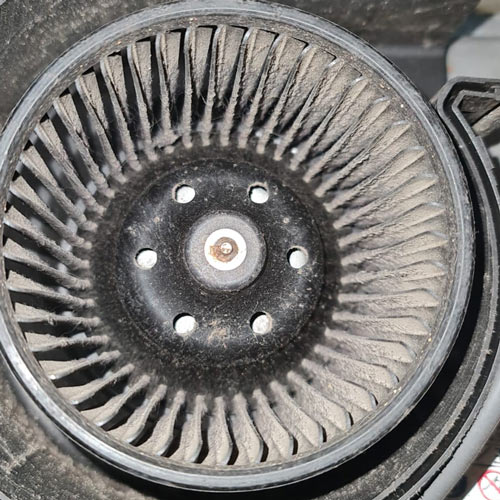 Restricted Airflow due to Obstructed Fan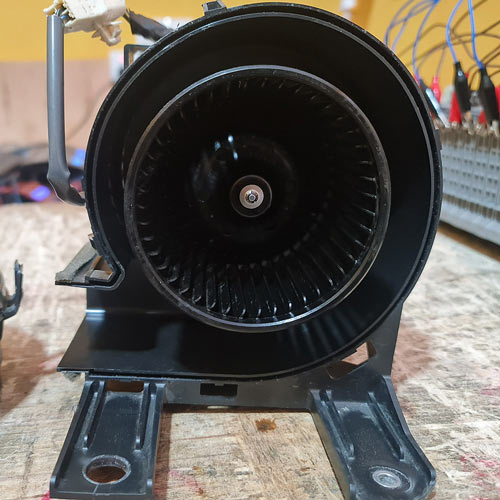 Refreshed Fan with Thorough Cleaning